School Resource Officers (SRO)
SROs are members of the law enforcement community who teach, counsel, and protect the school community. Since SROs can help infuse substance abuse and violence-prevention messaging in schools and throughout school systems, they can play an essential role in school safety plans. If a parent or student has a question or concern and wish to talk to SRO Corporal Ioppolo at 727-774-4265, or you can email her at Corporal Ioppolo.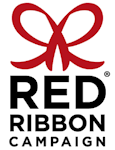 National Red Ribbon Campaign™  October 23-27, 2023… In response to the murder of DEA Agent Enrique Camarena, angered parents and youth in communities across the country began wearing Red Ribbons as a symbol of their commitment to raise awareness of the killing and destruction caused by drugs in America. Will Parents, Grandparents, Teachers, and young people sign this pledge to work towards a "Drug-Free America?" Click on this link to take the PLEDGE!

Any middle school or high school student interested in joining the Pasco County Sheriff's Explorer Program or learning more about it, click on this link:  https://pascoexplorers.com/