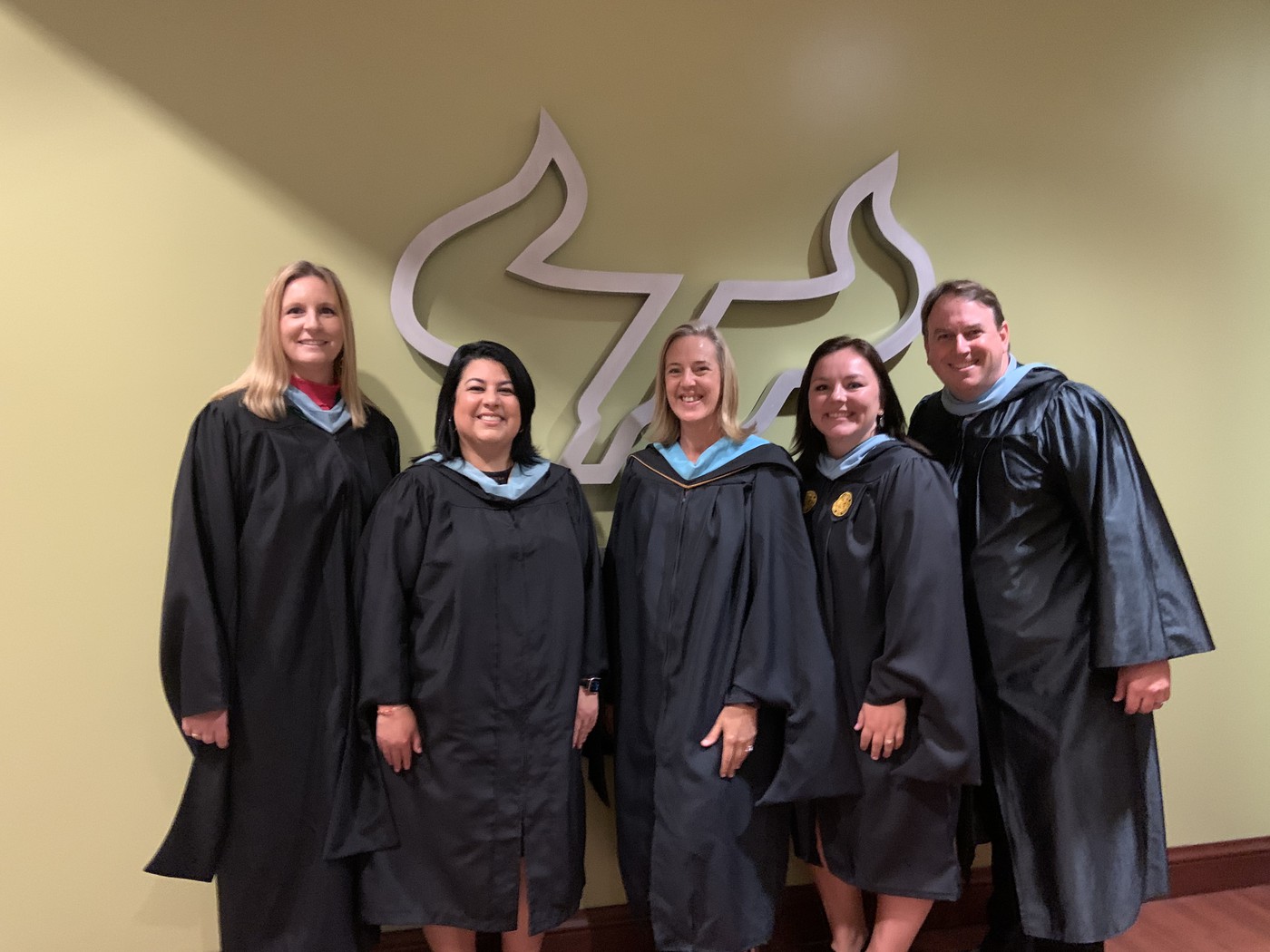 Photo from left to right:
Leslie Pingley, AP  | Gina Julia, AP  |  Alondra Beatty-Woodall, Principal  | Edina Mercurio, AP   |  Michael Rogers, AP
.
School Vision:
"A diverse community where all students are ensured equitable instruction, supports, and experiences essential to their success."
.
About Hudson High:
Established in 1973, Hudson High School is a community school that will celebrate it's 50th year anniversary this year.  Hudson's feeder schools primarily include Hudson Primary Academy, Shady Hills Elementary, Mary Giella Elementary, Hudson Academy, and Crews Lake Middle.  Hudson is a Cambridge International school, and also offers AVID, Veterinary Technology, Agricultural Communications, Digital Design, and Army JROTC programs to students.