LATEST   NEWS
Please use the form below to request a change of school option for 2nd semester at HHS. The form will close on Wednesday, December 2nd, at 11:59pm at allow time for scheduling. https://hhs.pasco.k12.fl.us/mform/view.php?id=96327 Thank you!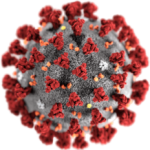 Important Updates
Hudson High and Pasco Schools Information
Questions?
Have a question or want to provide feedback? You're in the right place! Let's Talk! is designed to streamline communication by giving you a central location to submit a question, concern, or comment. Provide your contact information and someone from our school will get back to you very soon.