LATEST   NEWS
Heiken Mobile EYECARE UNIT at Hudson High School NOVEMBER 20, 2020 Apply NOW to reserve your child's no cost exam and eyeglasses! Apply online at http://www.floridaheiken.org/ Or Complete the attached consent form and return to the school nurse. DEADLINE TO...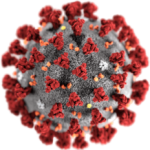 Important Updates
Hudson High and Pasco Schools Information
Questions?
Have a question or want to provide feedback? You're in the right place! Let's Talk! is designed to streamline communication by giving you a central location to submit a question, concern, or comment. Provide your contact information and someone from our school will get back to you very soon.