LATEST   NEWS
As our school is still being remodeled this summer, we have moved locations. We are now operating out of Wendell Krinn Technical High School. Please call (727) 774-4200 with any questions. Thank you!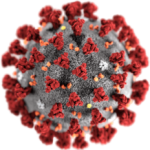 Important Updates
Hudson High and Pasco Schools Information
Questions?
Have a question or want to provide feedback? You're in the right place! Let's Talk! is designed to streamline communication by giving you a central location to submit a question, concern, or comment. Provide your contact information and someone from our school will get back to you very soon.