LATEST   NEWS
ATTENTION ALL SENIORS: We will be administering the ACT College reportable test on Tuesday, October 6th at 7:30AM. The test is free to students, but before taking the test, all participants must participate in a pre-ID gridding session on either Friday October 2nd, or...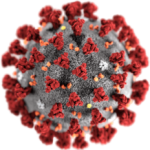 Important Updates
Hudson High and Pasco Schools Information
Questions?
Have a question or want to provide feedback? You're in the right place! Let's Talk! is designed to streamline communication by giving you a central location to submit a question, concern, or comment. Provide your contact information and someone from our school will get back to you very soon.