LATEST   NEWS
Cobras, Effective Wednesday, August 19th, at 5pm, there will be a pause in transfers from traditional to mySchool online and vice versa. You can still request a change by filling out this MachForm. Your requests will be considered after the pause is over on August...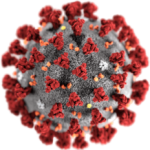 Important Updates
Hudson High and Pasco Schools Information
Questions?
Have a question or want to provide feedback? You're in the right place! Let's Talk! is designed to streamline communication by giving you a central location to submit a question, concern, or comment. Provide your contact information and someone from our school will get back to you very soon.