Our school-wide "Open House" will be held this Friday evening, August 23, 2019 from 5:00 to 7:00 PM. Parents can follow one or more sessions to learn about our various programs and policies for this school year. Many teacher's will be available as well in their classrooms for a meet and greet. Afterwards, please join us for our first home Varsity Football game of the season against Pasco High.  See you there!
Four different sessions held in the following rooms: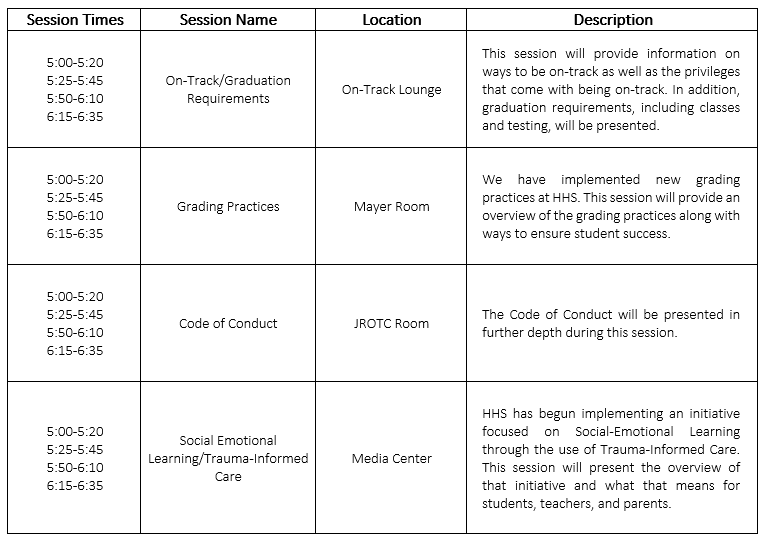 * There will also be a tailgate with a free hot dog, chips and water and free ticket to the game for those who attend.