Sheriff Chris Nocco created a video that you may wish to air on your morning news and announcements in reference to a video contest for high school students.
The Winner Will Receive A Go-Pro!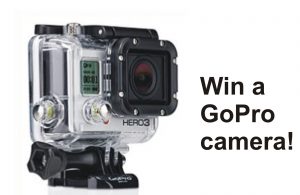 Here are the details of the contest:
Topic: The Importance of Making Good Decisions in My Life
             The video should be NO LONGER than 60 seconds long.


Dates:  October 3 through 17, 2016

Grades: 9th – 12th
The video may be uploaded and sent via a Dropbox folder; click here for online directions showing how each student can create their own account for free. Video links should be sent to Kevin Doll at kdoll@pascosheriff.org. Judges will determine the best video based on overall creativity, quality and message.