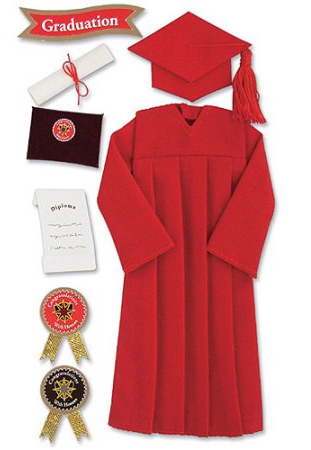 If you are walking in the May 27th graduation, all cap and gown packages or caps and tassels (mandatory if you are borrowing a gown or using a sibling's gown,) MUST be ordered no later than FRIDAY MARCH 31ST, 2017. If you have not purchased these items by March 31st, they may not arrive in time for Graduation on May 27th. If you purchased the discounted senior package at the beginning of the year, you have already ordered this. This is for seniors that have not ordered a senior package.
If you are not planning on participating in the graduation ceremony, your senior fee of $70 is still required to be paid and will include a cap and a tassel. (please order the SENIOR FEE / CAP AND TASSEL PACKAGE RATHER THAN THE CAP AND GOWN PACKAGE.  
Both Packages include:  Graduation Cap, Tassel, Medallion, Honor Cords earned by GPA, Diploma, Diploma Cover, required senior fees and unlimited admission for guests to the commencement ceremony at the USF Sundome. Caps and gowns will be distributed at the senior checkout, once all debts are cleared, on May 12th, 2017, the last day for seniors.  
All purchases are NON-REFUNDABLE. Items may be used for summer or winter graduations.